Tvb Calendar 1998.
After a very hard time, I finally found the 1998 calendar!!!! Which is quite a relief to me, because I lost the 1998 calendar when my computer crashed a few years back. Seems that they like to pair up people in the calendar according to the series they star in.. Let me try putting the series name they both star in during that year. Oh ya, I have changed the 1999 calendar shots to much clearer ones... Go and take a look!
January
In trouble! Now I can't find it. HAHA.
Febuary
We have: Felix Wong & Amy Kwok
It's rare that I do not see red in Febuary calendars... [Secret of the Heart]
March

We have: Gallen Lo & Maggie Cheung
They are always in the same month! [Old Time Buddy]
April
We have: Kenix Kwok & Sunny Chan
Nice shot too! HAHA. Not sure what they acted in together.. Was Treshold of An Era during that year? No right??
May
We have: Jade Lau & Eddie Cheung
I forgot her name, but I remember her in Family Man.
June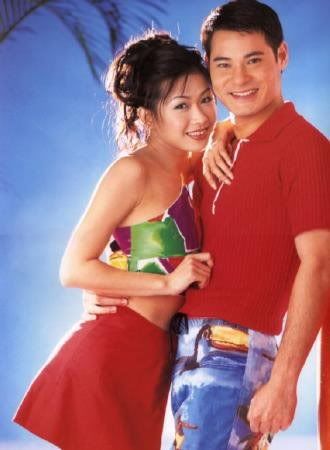 We have: Cheung Wai Yee & Ben Wong
The Kindred Spirit duo.
July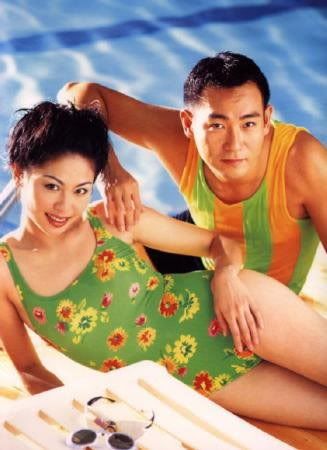 We have: Marriane Chan & Lam Bowie
Not a pair, but brother and sister in Ultra Protection
August

We have: Gordon Lam and Kathy Chow
September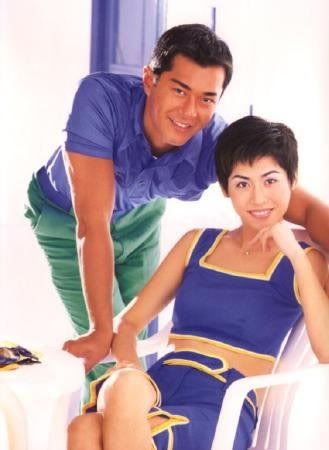 We have: Louis Koo & Jessica Hester Hsuan
They are always together in calendars!! Just like Gallen and Maggie. [Detective Investigation Files IV and that show with Sammi.. Forgot the title.]
October

We have: Lawrence Ng and Astrid Chan
Omg, Im having memory failure. But I know she's starring in Cold Encounters of the Third Kind [New series]. Nice photo
November
We have: Kong Wah and Monica Chan
This photos gives a very hello-we-are-in-the-60s feeling..
December

We have: Nancy Sit and Melvin Wong
The kindred spirit pair number 2. HAHA. Ballroom dancing during Christmas! HAHA